The coolest intelligent bicycle light which supports color display, app-controlling and data logging. Bring you extraordinary experience while ensure your riding safely in the nighttime.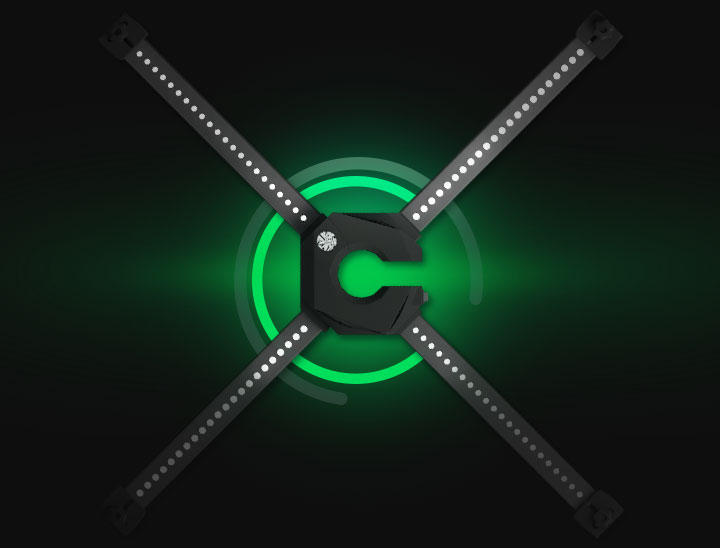 Amazing technology
XuanWheel is an intelligent bicycle light consisting of two pairs of highlighted LED lights, which can be quickly assembled to the bicycle wheels applying an original mode of buckle structure.You can feel free to externalize your creation with the help of XuanWheel app and display whatever patterns you can conceive on the bicycle wheels.
Covered both on Android and iOS platform. Transfer your photos through Bluetooth. There are lots of ways to have fun, just use your imagination and enjoy freely.
Quakeproof
Equipped with buckles of proprietary technology, XuanWheel will join together with cycle wheels accurately. It stays steady no matter how rough the road is. Or even when you are doing a lot of strenuous actions.
Waterproof
Covered with waterproof coating made of epoxies. No need to worry even if you exercise in the rain.
Endurance
It won't stop until you do. Customized rechargeable polymer lithium battery of 1800mAh. The battery provides continuous supply of energy. It will last for 10 hours after completely charging.
Performance
STM32 MPU of Cortex-M3 core. Imported driver chip of NXP semiconductor.
XuanWheel • Lighten the world